CELEBRATING THOSE THAT MAKE THEATRE HAPPEN
Mighty With All Trades was created to celebrate our theatrical technicians. As a technical director I saw a need to celebrate my student technicians and empower them as professionals. As a musical nerd myself, I was inspired to merge my love of screen printing and design broadway inspired decor because who doesn't love a little random song and dance.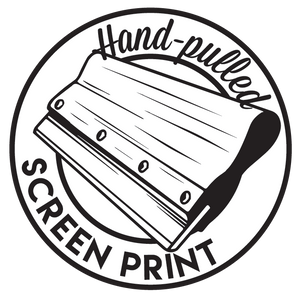 Always Hand Pulled
Every towel print is hand pulled by a real person. That means I don't use machines to create my screen printed towels. Each one is unique and can vary slightly because each one is pulled individually but know that the quality will never suffer.
Shop Screen Printed Towels
MEET THE MAKER
Hi friend!
I'm Mel, the maker behind Mighty With All Trades. As a technician myself, I like to think I can make anything. Theatre has taught me so many skills and continues to bring challenges into my life. No production is ever the same.
It takes a special person to be a teacher and an even "special-er" person to teacher in the performing arts. I firmly believe that in order to empower your students, you need to empower yourself first.
Meet Mel